A Path Towards Success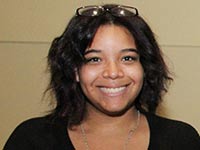 For the past three years, the Out-of-School-Time Program has made a big difference in my life. As a cyber student, the OST Program has given me a true high school experience, and OST staff assist me in my online schoolwork and encourage me to follow my dreams. Through the WorkReady summer employment program, I learned how to work with others, manage my time, and dress and conduct myself in a professional setting … all helpful lessons for my future career goal of becoming a Pastry Chef! As the program has taught me, life is a process, and I can't succeed in anything if I don't try.

Tatyana Rodriguez, Student enrolled in WorkReady Youth Program.
Faith, Honor, Initiative & Community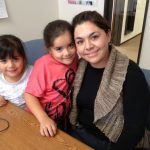 I am a proud and active supporter of the DePaul OST program, which instills important values, needed in life, such as faith, honor, initiative, perseverance, and community …the bottom line is that OST is very important to me, to my daughter, to our community, and most of all to our neighborhood; without OST, our neighborhood would not be able to thrive

Mark J, Parent of child enrolled in OST program